- February 3rd, 2015, 4:37 pm
#4826018
Hey folks! Hope everyone is well. Just wanted to share a few pics of a saw I converted to an Evil Dead 2 "Cabin" style saw, The saw changes a bit throughout the film but I chose my favorite version to do. I wanted to get it finished in time for Denver Comic Con last summer (14). I will admit I did cheat and bought a few parts from Rob, the gentleman who runs EvilDeadChainsaws.com. He really is an awesome dude and his parts are VERY high quality. From him I purchased the resin side grill, the red lid piece, the wrist cuff and molded engine block piece. The other parts of the saw including the handles I did myself. It's an original Homelite of course just chopped and screwed. Unfortunately I have no workshop and do all my work in my apartment so it's usually a challenge haha.
Original saw parts along with Robs parts:
I really should have taken more pictures but here are a few for proof if nothing else hahaha.
Before paint:
I really should have shot a few pics after the oiling but before the blood. Here's before it got signed: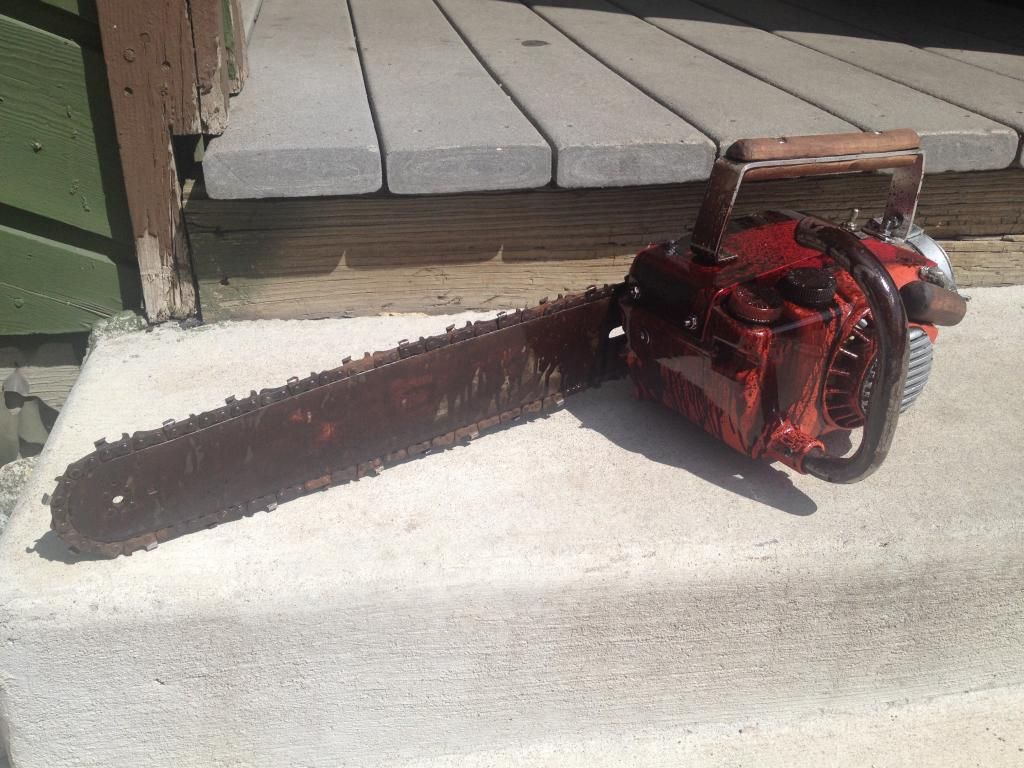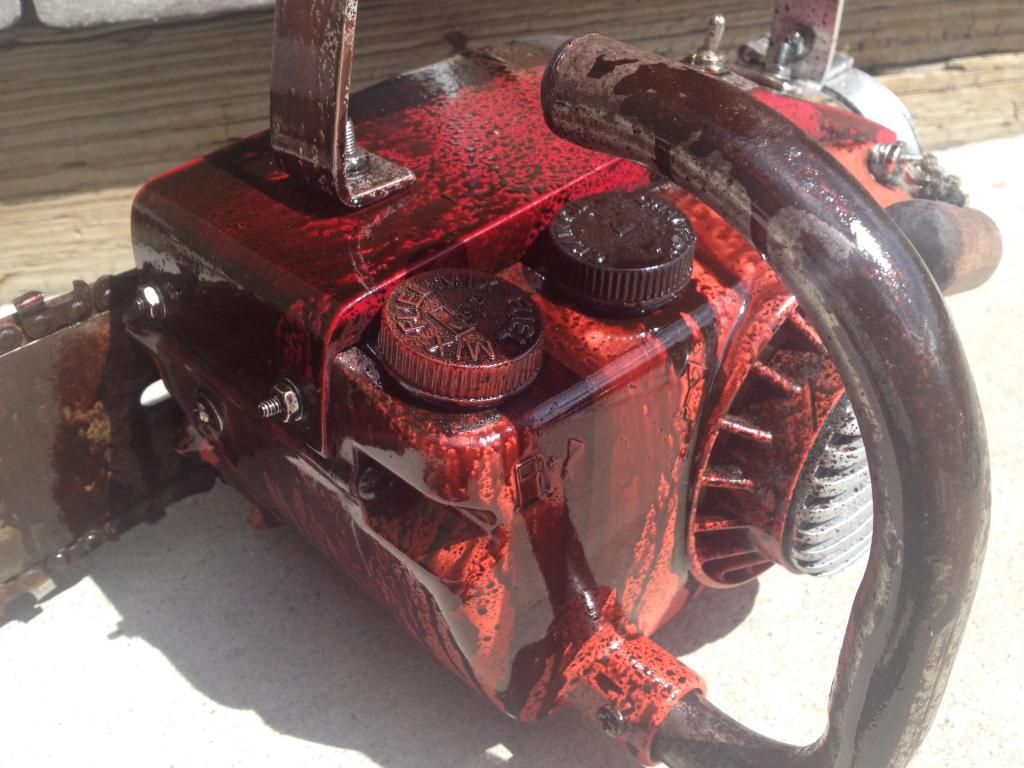 And the autograph
The Ghostbusters reboot makes Blues Brothers 2,000 look like the Shawshank Redemption.

-Fawn Lebowitz